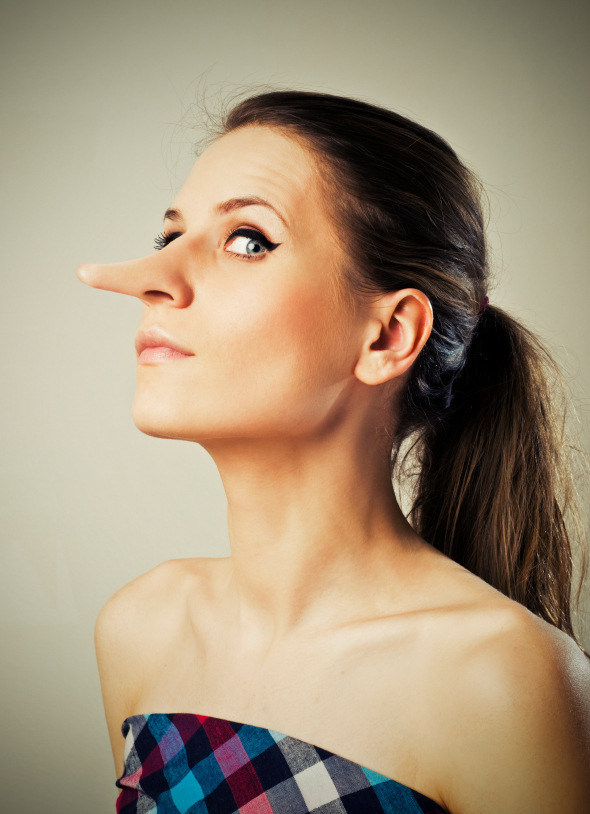 It's day 26 of Domestic Violence Awareness Month for Men and Boys, the invisible victims of domestic violence. "Kenneth" had an abusive, borderline personality disordered stepmom.
Children with an abusive parent(s) are essentially groomed to tolerate and accept abuse. They are often told that the abuse they experience is their fault. This can create the faulty belief system that it is their job to "fix" and protect their abuser. It may also foster the equally faulty belief that  if only they "do everything right," their abuser will finally see what a good person they are and stop the abuse.
This a recipe for disastrous, abusive adult relationships. Today's In His Own Words is an example of this.
Pretty Little Liar

I just ended a 6-month on again/off again relationship with a woman who I think fits the description of Borderline Personality Disorder. A lying, manipulative, crying, sniveling, deceptive and, above all, self-righteous human being.

First off, I am no saint, okay. Second, until recently, I always believed that woman could never set out to intentionally be selfish and abusive (probably comes from being raised by a physically abusive BPD stepmother and henpecked dad), so excuse me for looking like a dumb ass for not leaving this witch sooner.

I met her through work and, by all accounts, it seemed like the most normal relationship I ever had. We went for walks in the park, had coffee together and spent hours on the phone talking about everything. We both had very rough childhoods and shared that with each other. She seemed to really struggle with forgiveness and letting go of the past. I found that disturbing.

She had a lot of hatred towards her mother and all her past boyfriends seemed to be bastards. Everyone was out to get her and the world never gave her a fair shake. These were warning bells, but I ignored them because I thought we shared something deep and meaningful. And, hey, I'll admit it, THE SEX WAS THE BEST I EVER HAD.

Then the lies started. One night, after she knew she had my affections (we'd gotten a little physical by this point — kissing, touching, etc.), she confessed that she was seeing her friend's boyfriend. She said it was just sexual, nothing else. She also said she wasn't going to end her relationship with him, so I ended our relationship. I should've told her to go to hell, but I was trying to be open-minded. Once she knew I was hitting the high road, she ended it with this guy and that's when things got fun.

Turns out the affair was was more than just sex. He was in love with her. She lied to me every step of the way about this guy. Long story short, it was a drama-filled 2 months, with her blowing hot and cold. I got blamed for everything.

It was my fault she had a $400 utility bill. It was 14 degrees centigrade in her house. I asked her to turn the thermostat up to at least 18, so I could sleep. I only stayed over 6 times that month. It was my fault she gained ten extra pounds. She said her eating habits changed when she was with me — what a load of shit. I mention these things because they are ridiculous, but there is much more.

The first meltdown was lovely. She screamed and yelled that she didn't have time to comb her hair and it was my fault. I ended up grabbing her hands to make her stop as she was tearing her hair out in the car with a pick comb. The next day was my birthday. She called me and seemed to sincerely apologize.

She invited me over to her place for dinner and said she bought me gifts. I said something innocent that set off her pathological jealousy. She went off the deep end again, screaming and yelling. She made outlandish paranoid accusations, accusing me of lying and infidelity, and threatened to break up with me. I was not ready for that.

Worst birthday ever.

We broke up. I changed my telephone number and my work shifts (we're both tech support) and did everything to avoid her. I got blamed for going through her purse and for hacking her computer. I was starting to get scared because this was nuts. I found out later that she even went to my manager and accused me of doing these things.

Here is where I am a dumb ass. Two months later, she wrote me out of the blue and gave me the affirmation that I so desperately wanted and needed. She acknowledged everything I had done for her and that I made her feel so good when we were together.

I cried. I called her. The next day, we're back in bed together.

Two weeks later, she started making more paranoid rantings. She accused me of being a lying, cheating bastard again. I was not a bastard to her. Everything I did for her and the way I treated her while we were together proved I'm not a liar and I'm not a cheater. She is the one who had the history of lying and cheating, which put her in no place to stand in judgement of me.

Then her cat died. Guess whose fault it was. Go ahead, guess. If you guessed it was my fault, you're right! She said I stepped on the cat and caused it internal damage. In reality, I accidentally stepped on the cat's foot. She twisted it in to something else and I swear she honestly believed her version of events.

She was going to show me, so she got an autopsy done on the cat. Turns out the cat died of cancer.

By that point, I'd had enough and I ended it. I can't fit in all the other craziness I experienced with this woman, but one question begs to be asked.

What the hell is wrong with me?

I know there is something wrong because I chose to be with this nut. I chose to allow myself to get close to her and that is something I have to deal with. I am going to make an appointment to see a therapist this week. If I don't fix this, I know with my abusive childhood I will likely end up with another nutter down the road.

I want to thank you for Shrink4Men. I happened upon it by doing a search for 'BPD girlfriend laying blame' and I found your site. My world is starting to make sense again.
In His Own Words is a joint effort between DAHMW, Shrink4Men and AVoiceForMen to help raise awareness about the invisible victims of domestic violence, men. If you would like to submit your story, please follow the guidelines at the end of this article.
DAHMW (Domestic Abuse Helpline for Men and Women)
If you are in an abusive relationship and don't know what to do or where to turn, DAHMW provides a 24-hour free helpline (+1 888 HELPLINE ).
Shrink4Men Counseling, Coaching and Consulting Services
Dr. Tara J. Palmatier, PsyD provides confidential, fee-for-service, counseling, consultation and coaching services to help both men and women work through their relationship issues via telephone and/or Skype chat. Her practice combines practical advice, support, reality testing and goal-oriented outcomes. Please visit the Shrink4Men Services page for professional inquiries.
It's day 25 of Domestic Violence Awareness Month for Men and Boys, the invisible victims of domestic violence. Have you ever wondered why we view men's violence as criminal behavior and women's violence as mental illness? Have you ever considered the ramifications of doing so?
Male abusers are seen as bad men that women and children would do well to avoid. Female abusers are seen as "troubled," and in need of our compassion and help. Female abuse victims are told to end their relationship with their male abusers. Male abuse victims are often told they need to learn how not to trigger their female abuser and be more sensitive, understanding and accepting of her feelings. Male abusers often go to jail. Female abusers typically go to counseling.
This is especially evident in the way a large percentage of the mental health field approaches women with Borderline Personality Disorder and their victims, which often include the spouses/partners and children of the BPD. It is one of the worst double standards in the mental health profession. These therapists are culpable for enabling domestic violence and child abuse.
I suspect many men who fit the classic male batterer/emotional abuser archetype likely have borderline, narcissistic and/or sociopathic traits, just like their female abuser counterparts. Yet, the mental health field has compassion for disordered female abusers and treats disordered male abusers as criminals. Benevolent sexism?
It's time to hold female abusers to the same standards of accountability, including pressing criminal charges when indicated, to which we hold male abusers regardless of how shitty their childhoods may have been and/or their mental health diagnoses. A personality disorder may explain a woman's abusive behaviors. It does not excuse them.
Today's In His Own Words is written by "MarriedtoaBPD," a man I know via my work on Shrink4Men. His wife received a sort of BPD diagnosis from a former therapist. She rejected the diagnosis, fired the therapist and has kept on with her denial, borderline rage and abuse of her husband, her children and his children from a previous marriage. MarriedtoaBPD began an anonymous blog to journal the severe emotional abuse he experiences regularly from his BPD wife. He has given me permission to share his story in order to help raise awareness for male victims of domestic violence.
Married to a Borderline

What you are about to read is the first time I have had anyone look at this blog. I have to admit I'm scared. I'm scared my wife is going to find this and rage on me. I'm scared because I have to lie to her and tell her I don't think she is borderline when we fight because she will go apeshit on me.

I'm mad at myself because I can't be honest with her about this. I'm scared because her family knows she is a 'little crazy,' but thinks I'm the best thing that's ever happened to her. I'm scared that if we divorce that everyone that knows her as the nice, earthy, vegan, holistic mom will think I'm a major screw, an ass and a cheater.

But mostly, I'm scared for her daughters she brought into the relationship two years ago when we married. They're 7 and 9 now and they aren't doing well. How can you when your mom yells at you, 'I don't have any time for myself and it's your fault! Why are you doing this to me? Why are you stealing my life?!'

My eldest child graduated from high school this past summer. My second child will graduate in early June 2014. I plan to divorce then if things don't change. I have mixed feelings about leaving because I don't want her girls to turn out like their mom, with abandonment issues about men. It's like I'm watching a runaway train careening toward the slope of puberty where it will most assuredly become a fireball of a wreck, destroying anything in its path.

I am also mad at myself for being deceitful, that, as much as I need to write and share this with other men, I am hiding and keeping secrets from her. During her borderline rages, she accuses me of keeping secrets and being a liar. I insist over and over again that I'm not keeping secrets. In reality, I am keeping secrets and I am a liar, because she doesn't know that I am in individual therapy, or publishing anything.

So having said that, I seal my fate to eventually being outed. Welcome to my world.
10/18/2013. I'm sitting here with my headphones on, being called a 'prickless little man' by my wife. This is so frustrating.Her daughter was slamming a door because because they were fighting. Wife said she was going to take the door off its hinges. I asked what I could do to help.

In the ensuing conversation that led up to our fight, I said, 'Sometimes it feels like the whole world is off-kilter.'

I went to the bedroom to work on some stuff and she followed. She asked why I was crying about a little girl being angry. Things started to escalate in a tone that I've become accustomed to. I felt like something bad was coming and said, 'This is not what we are supposed to talk about this week.' She continued to rant about me and the girls. I said the safe word the therapist gave us, 'Prism.'

She got angry, came over and started insisting that I argue with her or have what I call a high-conflict engagement. I said I did not want to talk and asked her to step away. She would not leave my space on my side of the room. I said I did not want to talk again and she said I was a prickless little man and needed to stop running and hiding.

I told her I wanted to go to my private place. She continued to stand over my shoulder, insisting that I talk to her. She said that me listening to headphones and trying to disengage was making her angry and I was responsible for it. I put the headphones on and  was told I was not allowed to do that.

I said I wanted to journal. She stood over my shoulder and tried to read what I was typing. I asked her to step away. I had the headphones on and had not found a song on Spottily yet, so I could hear her. She kept saying, 'I know you can hear me. Why don't you act like a man and talk to me?!'

I kept asking her, 'Step away please.' I said this five times. She would not leave my area, so I finally lowered the lid on my laptop and turned to face the wall once the music started. I listened to a song or two and then looked over my shoulder to see she had left the room. I took the laptop off the desk and turned so the screen could not be seen from the room and continued to journal.

She went down the hallway to check on the girls. She came back a few minutes later saying about her daughter, 'I can't even believe it's impossible for me to touch a toothbrush without her freaking out. I can't deal with this fucking disease or a person who fucking can't get over it,' and walked back out.

After a few moments, she came back into the room and started folding laundry. She said something like, 'Why are you messing around, you know this is over, so you should just leave. You can't stand us.' I can't remember it exactly because I was starting to get angry. I had removed my headphones when I saw she was not in the room and put them back on. She crossed around the foot of the bed and attempted to get a sideways glance at my computer screen. She stood on my side of the room and asked/accused, 'Oh what lies are you writing about me now?'

I decided I wanted to leave the room. I unplugged my laptop, got up and walked to the door. She blocked my way again, 'again' as in she's tried to block my egress many times before. I asked, 'Please move.'

She did not move.

I asked again, 'Please move, I would like to leave.' She insisted that she didn't have to move until I answered her questions. I asked again, for the third time, and was told I had no right to leave until she got what she needed.

I held up my right hand and started to count on my fingers how many times I was asking to leave the room. I made sure not to touch her or shove past her. I continued to ask to leave and when I got to six, I started over on the same hand. She continued to block me from leaving the room.

When I got to eight, she reached up, grabbed my hand and closed my fingers. I said, 'I want you to stop touching me and I want to leave the room.' I continued to say these two things as I counted on my right hand.

She taunted me, wanting to know why I was counting. I replied that I was counting so I could accurately journal how many times I had asked to leave the room and was being blocked.

She said the time to journal was when I was at work and this was not the time for it. When I got to the twelfth time I said, 'I have asked a dozen times to leave my room and you are preventing me from moving freely and this is a right I have.' She replied, 'Oh I see how it is. Well you might as well start packing,' and she finally stepped aside.

I went to the front room, sat down with my laptop and started to journal again. She followed and stood by the front door, trying to get a sideways glance of my screen again. I stood up again with my laptop and walked downstairs, so I could be alone and type. After a while, she sent me a text message. It contained a picture of a Maggie Smith quote which said, 'Speak your mind, even if it makes your voice tremble.' I replied, 'When we have had the next session and our therapist says it's time, then we can discuss. Until then, I am going to journal what is happening. Please do not text or message me. I would like some privacy please.' She sent me three more messages:

'You understood her wrong.'

'If you would like a separation for a week to get away from my amazing children and I, go right ahead! That's the only way this will work for you.'

'Pack it up!'

Then, I was on Facebook trying to coordinate a deal for an engine and she sent a message on Facebook:

'Hmm, you've ben on here a long time.'

'Someone more interesting than me?'

10/23/2013. So right after our last couples therapy session, my wife sent me a text saying, 'That was pretty slick.'

I replied, 'What was slick?'

During the counseling session, the counselor asked point blank about any history of diagnosis with mental health issues. Two marriage counselors ago, we had a counselor ask if she had ever been diagnosed with Borderline Personality Disorder. My wife went into a rage about that and to this day calls that woman a quack and someone who shouldn't have a license.

I decided to drive around and think about things. She called. I took a few minutes to ready myself, then I called back.

*Note. This is pretty overwhelming, I'm going to take a break and journal some more later.

**As an aside, I last journaled at lunch. More has happened since this afternoon and I had to leave the house this evening. I'm typing this at a Starbucks nearby.

So when I called her back, I was surprised to find out something odd. She said, 'So I have one question to ask and I want an honest answer. Did you talk to the counselor without me there? Have you been in communication with her?'

I replied that I hadn't and would not do that. What she said next was no surprise because this is the siren call of my wife's BPD.

'I know you're lying and I can tell you have talked to her because of what she asked in counseling today.'

Absolutely, unequivocally, as soon as the words, 'I can tell…' have been uttered, I know I'm in for a ride on the roller coaster of emotional insanity. What is even more bizarre is the twisting that happened around the stuff our counselor told us to do.

After last week's episode where I was prevented from leaving the bedroom, the counselor flat out told her she needs to stop preventing me from leaving. I was glad for this because it's a small step in the right direction. The counselor told her the things she was doing would be considered abusive. This was great also.

Right now at Starbucks, she's constantly texting and calling trying to get me to come back to the house. It's very frustrating because she was told to leave me alone when I want space and for me to leave the house if things were feeling confrontational. I'm told I'm being 'vicious' right now because I said I would be home when I was done instead of coming right home when she told me to.

She is insisting I come home under the guise that I have a cold and she 'wants to take care of me.' I'm not sure how this will continue to roll on, but I've just got to be strong and ignore these rants. The only way they are eventually going to stop is if they no longer create a reaction in me.

So to back up a little bit, the reason I'm down here is that she told me the counselor said we need to be separated for two weeks. What the counselor said was that we need to separate the conflict from our relationship.

In a previous session, we also decided on a safe word to use when things got out of hand. I used that word just now in a text message response to her accusing me of being vicious because I asked her to stop. I used the word and she isn't stopping. Now she is going on about how her shoulder is messed up and she needs to go to the chiropractor and get taken care of and why won't I take care of her. Interesting turn from the ploy of trying to get me to come home to take care of me.

Ah yes, here they come, the staples in any borderline's text routine, multiple question marks "???"

Now she's calling again, but I have to honor the safe word from counseling and not break the communication or give in to the urge for her to suck me into conflict or a manufactured emergency.
In His Own Words is a joint effort between DAHMW, Shrink4Men and AVoiceForMen to help raise awareness about the invisible victims of domestic violence, men. If you would like to submit your story, please follow the guidelines at the end of this article.
DAHMW (Domestic Abuse Helpline for Men and Women)
If you are in an abusive relationship and don't know what to do or where to turn, DAHMW provides a 24-hour free helpline (+1 888 HELPLINE ).
Shrink4Men Counseling, Coaching and Consulting Services
Dr. Tara J. Palmatier, PsyD provides confidential, fee-for-service, counseling, consultation and coaching services to help both men and women work through their relationship issues via telephone and/or Skype chat. Her practice combines practical advice, support, reality testing and goal-oriented outcomes. Please visit the Shrink4Men Services page for professional inquiries.
It's day 24 of Domestic Violence Awareness Month for Men and Boys, the invisible victims of domestic violence. Today's In His Own Words is an example of the systemic abuse to which men and boys are frequently subjected. It is an egregious example of sexism and misandry. It is also an example of how many women use victimhood (real or imagined) as a form of "street cred" and/or social status.
"My ex-boyfriend cheated on me. Yeah well, my husband beat me and I had cancer. My adopted third world son has soooo many behavioral issues, we have to give him meds that make him morbidly obese, it's sooooooo hard on me. That's nothing, I was raped by my college boyfriend. Big deal, I was molested by my father and gang raped by the marching band and have a deadbeat husband."
I have personally witnessed this kind of "victim off" in academic settings, clinical settings and, most recently, at a friend's birthday party — women trying to "out victim" each other. In other words, not in a therapeutic setting. These are women who were superficial acquaintances, colleagues and/or classmates, not intimates. It's disturbing. Healthy individuals don't want to be seen as victims, even if they have, in fact, been legitimately victimized.
"Tim" wanted to give back to his community by volunteering with a victim advocacy support agency. In the end, he became a victim of their bigotry and sexism. If this is how a victims advocacy organization treats male volunteers, just imagine how they treat male victims. Is it any wonder there are precious few services for male victims of domestic violence and sexual assault?
Victimized by Victim Support Advocates

In my mid twenties, I was a shy, naïve, introverted, but equally idealistic young man. I had a steady job, but I was still finding out who I was and what I wanted out of life. I decided that there was more to me than technology, and I started looking for a more human way to contribute to society than mere economic activity.

Somehow, I found out about the work done by Victim Support, a volunteer organisation that helps victims of crime to recover from their experiences. They seemed a noble organisation, and volunteering my time to them seemed like a good way to do something positive for those for whom I felt empathy and compassion. So, I wandered down to the central police station (where their offices were co-located) and signed up.

First, I was interviewed to screen for unsuitable candidates. I was asked questions concerning my motivations and attitude towards crime. Memorably, I was asked whether I would be willing to work with victims of rape. The idea struck me as being singularly inappropriate: a man is likely to be the last person a freshly raped woman would want to talk to and, never having even heard of the red pill, I said so, but also that if that was what a victim wanted, then of course I would do what I could. Their response was that, "Well, men get raped, too".

A charitable reading of this question and their reply was to check that I didn't have anything in my past (such as sexual abuse) that dealing with rape victims might trigger though, cynically — especially in retrospect — I wonder if this wasn't some sort of shibboleth to gauge how 'rapey' I was myself.

I was duly accepted into the next intake of basic training seminars, which involved three or four intensive weekend-long, 8 hours a day seminars. Most of it was lecture format with socialisation between sessions, but there were group activities as well. I was by no means the only male there but, at 25, I was certainly the youngest one, and the women outnumbered the men by something like 3:1.

The first sign that something was amiss was when I approached the convenor about the source of a passage that had been handed out the previous day. "Our deepest fear" so caught my attention that I looked it up to find out more and I discovered that, where the convenor had attributed it to Nelson Mandela, the original passage is to be found in Marianne Williamson's book, "A Return to Love." (That book and its related work, "A Course in Miracles" is deeply new-agey stuff that is somewhat extreme, even for most new-agers, and is a whole 'nuther story.)

I felt that Williamson deserved to be correctly attributed, not least so that others whose interest it might catch could find out more, but the convenor wasn't remotely interested. She certainly didn't care for what was actually true, and I got the distinct impression that she was more concerned about not losing face in front of her class than accurate course materials (even though I spoke to the convenor privately between sessions rather than draw attention to the error in front of the rest of the class).

Still, 'not that important,' I thought, and I dismissed it as just a matter different priorities. Looking back, though, I wonder if there wasn't something else going through her mind.

One of the group activities was an exercise in exploring our own pasts and, if I wished to be uncharitable, just a hint of a parade of victim credentials.  Many of those there described experiences of domestic violence and sexual assault themselves, and I recall feeling 'outclassed,' almost as if I didn't deserve to be there because nothing particularly bad had happened to me. The task was to draw a few symbols representing certain events in our past in each of the four quadrants of a shield-like thing on a piece of flip-chart paper which was then to be pinned up along with everybody else's. These were then discussed as a group, and then we paired up for further discussion.

It's not that I had no bad things in my past, but my father's stroke and subsequent death (when I was aged 7 and 17 respectively) seemed fairly ordinary and unremarkable compared to some of the horrors described by the other students. What this was all in aid of, I'm unsure (particularly as the point was repeated time and again that support work is emphatically not therapy), but I am certain of the effect: it made me feel extraordinarily vulnerable, it brought unprocessed grief to the surface and tears with it, and I see no reason this would not be true for the other students.

I don't remember much more detail of this except that the guy I paired up with, and who saw my grief, was a middle-aged, softly-spoken Canadian gentleman.  I never did quite shake the feeling that we were constantly being evaluated, especially in that particular activity.

I think I got through most or all of the class work, and the next weekend we were scheduled to meet at the hospital for a tour of the areas and procedures we would be expected to know in the course of this work. At about 10:30am one weekday morning, I got a phone call from the softly-spoken Canadian. He said that he had something he needed to discuss with me, and could I meet him at the police station (VS' base, and where the training sessions were held) at noon? Since it was only a 10 minute walk away, I agreed.

Immediately, I knew something was wrong. Why was a fellow student phoning me up and asking to meet at the police station? What was it that he couldn't discuss over the phone? How, indeed, did he get my phone number, private information protected by law?

The softly-spoken Canadian gentleman turned out not to be a student at all, but rather a member of that chapter's management board. He led me into a small room and baldly stated that a complaint had been laid against me by one of the women on the course. He would not say by whom (or even how many complaints), what the complaint was or what I was supposed to have done, only that my presence made the women 'feel unsafe.' I was given two choices: 'voluntarily' sign the provided letter of resignation (in which case the whole matter would be dropped and forgotten about, with no record made), or face official (but unspecified) proceedings, which would inevitably result in my being expelled from the course and other, implied, unspecified consequences.

What is a young man, in a police station, accused of unspecified perversions to do? I had not read Franz Kafka's Der Prozeß (The Trial), but I instinctively knew that I could not win, so I yielded. I intuitively knew that I would stand no chance of getting justice done without a long, expensive and most likely very public legal process, and even then, not necessarily.

Empathy for the suffering of others is, for the INFJ (personality type), second only to their sense of integrity. That integrity was now being besmirched by the most egregious of means, and suspected of unspeakable wrong that anybody with even a passably adequate sense of empathy and compassion for others would not do. In tears, I signed the paper bearing that one, bald line, and I plead to be told what I had done wrong, whether there was anything I could do to make it right, and whether there was any chance of being able to try again at some future date.

I was told that now that I had resigned, the matter was closed and he could not divulge any further information. Reluctantly, though, he did add something about my having followed a female member of the course to her car, but would not elaborate.

I spent months afterwards trying to fathom what he might have been talking about. I could think of only two possibilities: I did, indeed, walk with a middle aged lady to her car, deep in conversation after one of the course days, but it evidently wasn't that, for by chance I met this same lady in the street some time later. She greeted me warmly, and said that she was sorry that I left the course so suddenly, and that she and the other students had "missed my thoughtful contributions".

The other possibility is that I happened to follow another course member along an arterial route in my car a short distance away from the police station after one session because that was the direction I happened to be going in. "Followed to her car" is not the same as "followed in your car," but it's the only thing that makes any sense.

This woman happened to be a feminist and a lawyer who, I think, specialised in indigenous rights.

The story does not end there. I tried to appeal the decision, but was told that the matter was closed. I wrote to the national oversight body, but was told that there was no case, and anyway, their policy was to back up the decision of the chapter's management committee. They did, however, refer me to a counsellor to help me deal with the aftermath (at my own cost, naturally).

This counsellor was a piece of work. In our first meeting he reached over while listening to my story and pulled a piece of tape in its dispenser and stuck it to the knurled edge, but did not tear it off just to see, apparently, how long it would take for me to get annoyed and do it for him. Later, he complained about being a counsellor and said that he was probably going to quit the profession. He also said that he thought I might have Asperger's Syndrome (of which the IT sector has more than its fair share), even though one with this condition would be exceedingly unlikely to volunteer for this work for the reason I did — out of empathy for the victims of crime.

Not only is it a gross breach of professional standards to offer even the suggestion of a diagnosis that he was not qualified to make, this counsellor, it turned out, was an advisor to the very same Victim Support chapter that perpetrated this sorry mess in the first place, but neither he nor the Victim Support guy who referred me told me this beforehand. If I knew then what I know now, I'd have demanded that this guy be struck from the relevant professional register but, as I said, I was young and naïve.

It has taken me over a decade of therapy and time to heal these wounds and although the episode doesn't haunt me as once it did, I still feel the shame for something I did not do. To this day, I still do not know what provoked all of this. The only reason to speak publicly is the chance it might help other boys and men. That, and because I can't expect others to be vulnerable and talk about their pain if I'm not prepared to do the same.

Sexual assault is a crime, but naïvety is not.
In His Own Words is a joint effort between DAHMW, Shrink4Men and AVoiceForMen to help raise awareness about the invisible victims of domestic violence, men. If you would like to submit your story, please follow the guidelines at the end of this article.
DAHMW (Domestic Abuse Helpline for Men and Women)
If you are in an abusive relationship and don't know what to do or where to turn, DAHMW provides a 24-hour free helpline (+1 888 HELPLINE ).
Shrink4Men Counseling, Coaching and Consulting Services
Dr. Tara J. Palmatier, PsyD provides confidential, fee-for-service, counseling, consultation and coaching services to help both men and women work through their relationship issues via telephone and/or Skype chat. Her practice combines practical advice, support, reality testing and goal-oriented outcomes. Please visit the Shrink4Men Services page for professional inquiries.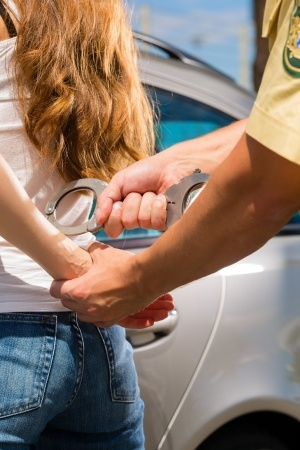 It's day 23 of Domestic Violence Awareness Month for Men and Boys, the invisible victims of domestic violence. Gabu's saga, Violent Alcoholic Wife Attacks (VAWA), continues in today's In His Own Words.
This selection of journal entries depicts how Gabu was able to obtain a protective order and have his alcoholic, undiagnosed borderline personality disordered wife removed from their home.
Violent Alcoholic Wife Attacks (VAWA), Part II

06/24/12. I got home and assessed the bug infestation in the basement. Our son did a good job handling it and I mentioned it to wife loud enough for him to hear. She replied, 'I guess so, but I told him over and over not to leave food down there when his friends come over,' thereby destroying my attempt to build his confidence.

Dejected, I said nothing and walked away. We managed to have a decent dinner with our son, even though she consumed wine throughout the meal. After dinner, she wanted to 'talk.' For the rest of the night, she repeatedly asked me not to leave her.

She kept repeating that as long as I stay in the house, there's hope, which means I don't want to leave her. She's driving me nuts. While professing her love for me out the one side of her mouth, she made threats out the other. She said she'd contest the divorce, stretch it out for 2 years and drive us into bankruptcy.

How can she possibly think that threatening to destroy me is an enticement to come running back to her? She followed me around the house, barraging me with the same questions and circular arguments over and over again. I recorded some of it, but the batteries were nearly dead.

Around 9pm, she pounded down a full glass of wine in three gulps. She alternated between watching TV and harassing me with same threats and empty promises to change. I held firm, told her I don't believe her, that she lied about getting help, she still has no job, is still making fun of my mannerisms and the way I talk and is still drinking! I repeated this at least 20 times over the course of the evening. It is so incredibly frustrating.

She also said our son doesn't want anything to do with me; that he doesn't want to live with me or see me. After telling me with a smirk how much our son hates me, she switched gears and asked me to take a half-day tomorrow to celebrate her birthday. WTF? I called her out on her abusive behavior. She ignored me, went into the dining room and came back with my laptop.

I got up, took it from her and told her that after all the crazy-making tonight she will not be using my computer. She whined, 'I thought it was our computer!??!' I replied 'No, it is MY computer. I worked a SECOND JOB to buy this for myself. A SECOND JOB! Go get yourself a single job and buy whatever you want.'

She started in on how she knows I'm cheating on her, and asked why I have the computer programmed to log off every night at 11pm. I replied that's the way I want it and reminded her she's the one who has a history of cheating, not me. I brought up the emotional affair she had last year with a manager at work.

She tried to justify it by saying her behavior was my fault because I don't provide her with what she needs and he treated her 'nicely' and was 'interested' in her. I said, 'Well sure, he's not the one who gets to deal with the crazy antics, rage and alcohol abuse.' She changed the subject again. When I tried to get back on topic, she went outside to smoke.

I password protected the guest account on my computer and went to bed at 10:45pm. She came up about an hour later, drunk. She spent the next half hour fidgeting, tossing and turning. I asked her several times to stop, as I had to work in the morning. She started in on how perfect I think I am and other unfounded insults. I half expected her to lose it and clock me in the face. I almost wish she had. She lied back down and whispered how much she loves me and how she just knows that we'll be able to resolve this. I can't describe how creepy that is to hear after a night of her crazy-making.

06/25/2012. I received the following message from Dr. T:

'Gabu, what if you tell wife in order for you to consider staying in the marriage; she needs to check herself into a 14-day or 30-day alcohol rehab first? Would she do it? Then, while she's out of your hair, you take care of the business of divorce.

This advice might seem Machiavellian, however, she's psychologically torturing you — it's a reasonable measure given the siege-like circumstances of your current situation. She sounds like she should be in a treatment program, so it's not like it'd be a bad thing for her and she just might have some psych evals done while there that could help your custody case. Having a documented history of her alcohol abuse also might help you down the road should you need restraining orders, etc.

If she doesn't go, it can be one of the reasons for divorce. Either way, you might want to consider it. Even some of the most uterus loving judges will not give custody to an active substance abuser — especially one who becomes abusive (or in your wife's case, more abusive) while under the influence.'

I like this idea and am going to implement it.

06/26/2012. I got home from work and flipped on my digital recorder before going inside. She had a nice dress on, which is strange because she usually wears oversized shorts and a stained t-shirt. I asked why she's dressed up. She said she felt like looking pretty. I know she was expecting to go to dinner tonight for her birthday, but I'm not pretending like nothing's wrong anymore nor am I going to reward her crazy behavior.

I asked if we could talk outside as our son was in earshot. I told her I'd thought about her request to work on the marriage and that the only way I'd consider staying in the relationship is if she checks herself into a 2-week alcohol rehab program.

Her face sank. She started yelling that she thought I was going to make up with her tonight. What planet is this woman on, seriously? Finally, she admitted she looked into a program and told me about it, but needs to think about it. All the while, she had a full glass of wine in her hands.

After a few quiet minutes passed, she announced she was drunk. She went off about how fat she thinks is, "117, 117, 117! I should be 112! I'm obese! Fat at 117!" After that, she started hammering me to see if there is another way I'll stay in the marriage without her going to rehab.

She said she'd stop drinking on her own. I told her I don't trust her. She blew it months ago when she promised to go to AA and never did. She kept hammering away until I tired of the merry-go-round-from-hell and hopped off. I asked what she planned for dinner. She planned nothing. I said I'd order take-away and asked if she wanted anything. No!

I called and ordered subs for our son and myself. As soon as I hung up the phone, she yelled that I'm a bastard for not ordering a sub for her, too. Okaaaaay. I called back and added a sub to the order. After I picked up the food, or son and I sat on the couch and watched TV while we ate.

She was in the kitchen loudly and drunkenly  wishing herself happy birthday, saying how it was the worst birthday ever, etc., etc., blah, blah, blah, blah, blah. After she finished eating, she burst into tears and said she'll go to rehab. I asked if she wanted to talk.

Once outside, she asked what we'd tell our son. I suggested the truth. She was adamant that we not tell him. I pointed out that he's seen her drunken behavior for years and it might be good role modeling to see her take responsibility and work towards overcoming her addiction.

She insisted she didn't want our son to know and then went on an on about what his friends, other parents, etc., would think. 'How come your mom's not here? How come your dad's not here?' Then she added one of her old chestnuts, "Well, your dad's never here anyway!'  I thought to myself, 'That's right, because I do not have the LUXURY of being home all day because I AM AT WORK, which you refuse to do!'

I declared the conversation over, telling her I won't have a discussion with someone who's making fun of me. I went into the house and she stumbled in after me, begging me to 'talk.' I kept my composure and continued to refuse, stating that she made fun of me so the conversation was over.

She kept going and I robotically repeated over and over, 'This behavior is unacceptable. You are drunk. Go sleep it off.' She kept begging and grabbed my arm. I asked her not to touch me. I sat on the couch. She sat right next to me, still begging me to 'talk' to her.

Our son was uncomfortably watching TV on the other couch through all this. At one point, she bellowed into to living room at him, 'See how HE treats meeeeeee?!?!?' Yeah, refusing to cave into the terrorist-like demands of someone who is drunk and verbally abusing you is a bad thing! After another 30 minutes of stalking me around the house, she made a big dramatic production about going upstairs and finally went to sleep. I have no idea if she will go to rehab or not. I hope so for her sake and our son's sake.

06/27/2012. Wife left a note on the counter for me this morning. She went on about how much she loves me, wants our marriage to work and wants the two of us to be able to 'smile again.' WTF? She completely omitted her abuse of our son, me and her alcohol abuse/going to rehab.

Dr T suggested the following response to my wife's note:

'Dear Wife,

As I stated last night, I will not consider remaining in this marriage unless you seek treatment for your alcohol abuse. This is non-negotiable. I want you to be well and the kids both deserve a healthy, functioning mother.

You need to check yourself into a treatment facility within 30 days for me to consider giving our marriage another chance. Otherwise, it will be clear that you are not serious about getting help and making the necessary changes in our relationship.

Gabu'

Dr T further explained:

'The part about the kids deserving a healthy mother is essential. A judge will not care that an adult male is being abused by an alcoholic wife, but a judge will care about kids being exposed to it. Also, stating you want her better for the kids can't get twisted into you trying to control her. It's you trying to protect the kids.

This should help you cover your ass, re: the claims she'll likely make about you being the controlling, abusive alcoholic once the DARVO starts. 'Oh, pooooor me, he abandoned me because of my drinking problem. He didn't do anything to help me. He has no compassion. It's a sickness.' My proposed email response shows you tried to help; she refused.

I wouldn't let her engage you in any more convos on this topic. Your response is, 'You have x amount of time to get into rehab. I will not discuss this further.' And Gabu, quit sharing the bedroom. If you don't have a spare room, tell her she is to sleep on the couch until she goes to rehab and then lock yourself in. No more late night drunken groping/torture.'

06/28/2012. I sent an email as Dr T suggested. When I got home last night, she left a note on the door saying she's on the deck and can we 'talk.' Argh. I met her on the deck and she asked why I'm being so mean. I said, 'I'm not being mean. I'm tired of being walked on and lied to, so I've decided there are only two paths forward. One, we divorce or two you go to rehab.'

She pushed me for a guarantee that I'll be here when she finishes. I told her I wouldn't make any promises. She kept pushing, trying to get me to promise and then she tried to weasel out of going to rehab. She again said she'd stop drinking on her own and go to AA meetings. I stuck to my guns.

After more back and forth about how she didn't want to go to rehab and me countering repeatedly that I no longer wanted to be subject to her rages, she snapped, 'Fine, I'll go to rehab!' Out of nowhere, she told me her sister invited us to play board games at her house. I declined. She went and ended up sleeping at her sister's, presumably because she got too hammered to drive.

07/29/12. I went to a family BBQ at my mom's today. Wife could've gone, but still hasn't made up with my mom after her drunken rage incident last year. I arrived home at 9:30 pm. She was intoxicated on the couch with the TV blaring. I turned on my digital recorder.

She started ranting about how she KNOWS I'm cheating on her (I'm not), and demanded to see pictures from the BBQ. I didn't take any, which is proof in her mind that I wasn't there and, therefore, cheating on her.

She stumbled into the dining room and got my camera, which is worth about $800. She scrolled through the pics, saw there weren't any from the BBQ and started ranting like a lunatic again. I remained calm, which made her even more pissed.

She threw the camera across the room. It bounced off the carpet and hit the lower part of the couch. I told her, 'That's it,' and grabbed the phone to call the cops. She picked up the camera, ran into our bedroom, then came back downstairs and begged me not to call the police.

I told her I wouldn't call the cops if she went to bed and slept it off. She recommenced ranting until I threatened to call the police again. While she was still spewing her venom, I went to our room to see how badly the camera was damaged. She'd hidden it and, of course. She followed me to our room. I asked where she put the camera and she claimed she couldn't remember.

I knelt down to look under the bed and she started hitting my back. I jumped across the bed to retrieve the camera on the other side. The auto focus no longer worked, making a horrible clicking sound and the lens was cracked. I told her she'd crossed the line and that I was calling the police. I headed downstairs. She followed, grabbed my shirt collar and tried to rip it off.

I broke free, got my wallet and keys and headed to my car. I passed our son in the driveway and two of his friends who were spending the night. I drove to the police station, talked with an officer and told him what happened. I made a point to tell him I had it all recorded!

While he took my statement, my wife was blowing up my cell phone. Two patrol cars went to my house to check on her. They reported that the doors are open, but no one was answering. I followed yet another patrol car to the house to let them in. Our son brought his friends to the basement (smart kid).

I led the police upstairs to our bedroom where wife pretended to be asleep. Two officers spoke with her while the other stayed downstairs with me. She was belligerent, quite obviously drunk and accused me of lying. The officer told her he knew she was lying and that I recorded the entire incident.

That forced her to change tactics. She began telling them how horrible I am to her and other lies. After 10 minutes, they came downstairs and asked me to leave because she was drunk and couldn't drive. I had no problem with that. The officer told me if she'd been sober he would've asked her to leave.

I followed the officer back to the station to finish writing my complaint. He showed me the report and asked if I want to press charges. I know I made a mistake, but I declined to press charges. That was stupid, I know. They told me a domestic abuse counselor would call to follow up with me. I went to my usual hotel for the night.

I went home the next day and she'd hidden the camera again. I asked her where she put it, she claimed she didn't know. After a few minutes of this game, she went and got it. What that proved I have no idea! She went back to bed for a few hours, got up and wanted to 'taaalllkkk.'

I told her she fucked up again. She tried to blame me for her recent crazy episode, saying she gets 'angry' because I'm 'so distant.' I held my ground and told her this is about her drinking problem, her abuse and her violence. I told her I wasn't budging from our conversation 4 weeks ago, and wouldn't not putting any effort into our relationship until she went into an alcohol rehab program.

She finally admitted she messed up and apologized. At this point, her apologies made no difference to me. I told her she's incredibly lucky I didn't press charges, that I'm not taking anymore of her shit and the fact I was willing to call the cops when our son's friends were at our house showed how serious I am.

I contacted a lawyer the following day. I'm going to try to get an order of protection (OOP). The officer said it would be easy to do after what she did. Two take away points from this weekend: 1) I am so glad I had that digital audio recorder! 2) I should have pressed charges. I really didn't do her any favors by not holding her accountable for her behavior.

10/24/2012. I had dinner with a friend after work and arrived home around 7pm. The house was quiet. Son was in the basement on the computer, wife was upstairs. I went to the living room to watch TV. She came downstairs and seemed to be slurring her words. She went out to the garage to smoke. I checked her secret hiding spot and found a fifth of vodka with about ¼ left in the bottle – so much for the rehab program she started 3 weeks ago!

I started playing Xbox, she wanted to 'talk.' I told her I was busy. She persisted, so I told her we'd 'talk' after I finished my game. I went to the bedroom. She was sitting on the bed with her laptop and a plastic cup with what appeared to be Pepsi.

She started telling me how much she loves me. I took a sip of her drink, proving what I already knew; there was vodka in it. I reminded her the order of protection forbids drinking in the house while our son is present. She tried to weasel her way out by saying I was out drinking, too. I am a grown adult male. I had 2 beers at dinner over an hour before I came home. I was far from drunk and would not do ANYTHING to jeopardize the court case.

Also, I did not drink in the house or around our son. She started making fun of the way I talk. I gave her an out and told her to stay in bed, sleep it off and not bother me. She started in on me again. I walked out of the room, closing the door behind me.

She started swearing at me and followed me out to the landing. I stood there and listened to her banter for a few minutes, until she started in on me again. I turned on my heel and started walking downstairs.

Suddenly I felt her kick me in the back! I grabbed onto the railing to steady myself, so I wouldn't fall down the stairs. I regained my balance, walked downstairs, pulled out my cell and dialed the police.

She started freaking out, begging me not to call the cops. I told her, "Fuck that. You have an OOP against you, you've been drinking and you assaulted me! I'm calling the police." I called and they arrived within minutes.

I told the officer I have an OOP against her and what happened. Another officer walked in and they cuffed her. She started freaking out, making up lies about me and things I supposedly did to her. They paid her no mind and took her to the squad car.

I told my son that she broke the OOP, the police were taking her to the station and I would be back. He, of course, was not happy. On the way out, she actually accused me of molesting her adult daughter! WTF?!?! They are keeping her overnight and a judge will arraign her in the morning. So we'll see what happens now, but I'll bet that the judge in our divorce case will not look to kindly on her recent actions. Nor will her alcohol rehab!
As it turned out, the judge didn't care. The judge ignored Gabu's wife's alcoholism and history of violence and gave her temporary primary custody, ordering her not to say anything disparaging to their son. Yeah, right, judge. Naturally, alcoholic BPD mom cranked up the alienation campaign, Gabu's son still refuses to see him one year later and the impotent, incompetent, piece of shit legal system has enforced none of the court orders Gabu's ex has violated. Must be that "benevolent sexism" we've heard so much about in recent days.
In His Own Words is a joint effort between DAHMW, Shrink4Men and AVoiceForMen to help raise awareness about the invisible victims of domestic violence, men. If you would like to submit your story, please follow the guidelines at the end of this article.
DAHMW (Domestic Abuse Helpline for Men and Women)
If you are in an abusive relationship and don't know what to do or where to turn, DAHMW provides a 24-hour  free helpline (+1 888 HELPLINE).
Shrink4Men Counseling, Coaching and Consulting Services
Dr Tara J. Palmatier, PsyD provides confidential, fee-for-service, counseling, consultation and coaching services to help both men and women work through their relationship issues via telephone and/or Skype chat. Her practice combines practical advice, support, reality testing and goal-oriented outcomes. Please visit the Shrink4Men Services page for professional inquiries.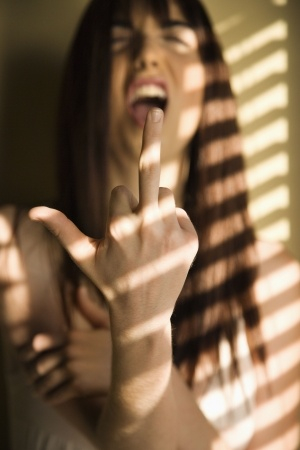 It's day 22 of Domestic Violence Awareness Month for Men and Boys, the invisible victims of domestic violence. Today's In His Own Words shines a spotlight on what has become a national disgrace — restraining order abuse by women, lawyers, the courts and law enforcement.
"Anthony" knew firsthand how the system works and took every precaution available to him and still got screwed with the help of a crooked feminist cop and his lying, abusive, personality disordered ex-wife. In the end, he was unable to undo his ex's parental alienation campaign, but only after extreme personal and financial loss.
Restraining Order Abuse

You cannot escape the black hole of family court, even when you take preventative measures. I am sharing my story to let the readers know that even though I took preventative measures before a disastrous divorce, it didn't matter. I will explain how a false restraining order, law enforcement corruption and judicial incompetence changed my life forever and facilitated the severe emotional and psychological abuse (parental alienation) of my kids.

I will also explain how I was abused both emotionally and, to a minor extent, physically. I am by no means a passive or "wimpy" individual. Nevertheless, I stayed in a toxic marriage in order to shield and protect the most important thing in my life; my kids.

I was married for 22 years. About a decade before everything turned to horse manure, I noticed some strange behaviors on the part of my wife. Thing started to get contentious and became progressively worse approximately four years before the split. Virtually everything I said was argued to the nth degree by my ex and she escalated most discussions into arguments.

Whenever I could I took part in my kid's school, sports and extra-curricular activities, despite working long hours, long commutes, and little sleep. This became another contentious issue, as my wife seemed perturbed that I was such an active Dad in our kids' lives. Many times was angered by my mere attendance and participation in their activities. She told me repeatedly, "You don't need to be there." It was becoming ever more clear that she just did not want me, the father of our kids, to be a part of their lives, with the exceptions of bringing home a paycheck and doing chores and repairs around the home.

Roughly three years before we divorced, her behavior and anger became a daily occurrence. Discussions were one-sided, as she would usually interrupt me after the first syllable of the first word of anything I had to say. Over time, communication of any kind became impossible.

It got to the point where I gingerly tiptoed around very delicate eggshells in an effort not to set her off. She berated me for everything I did — the way I opened the refrigerator, the way I chewed my food at dinner, the way I opened a door. On one occasion, she accused me of being violent when I pressed a sticky garage door opener several times to get the door to open.

Anything and everything I did was subject to criticism. Everything and anything I did was wrong. I literally became frozen. Her delusions became worse and worse. The very few times I was able to get a word in edgewise, her response was entirely different from the question I asked. I explained it this way, "I say the word blue, and you hear the word green." Communication was impossible.

I tried to get help from immediate family members without success. I could see divorce on the horizon. While I felt relief about the prospect of ending the marriage, I was concerned about how much damage she would cause, which later turned out to be a level five hurricane.

A couple of years before the split, she repeatedly said, "I never pay attention to anything you say or do, and you are nothing more around here but a piece of furniture." She often did this when the kids were present or within earshot.

A little over a year before the split, her psychological condition worsened and her episodes of anger and rage escalated. On one occasion, I was the recipient of a flying coffee cup or plate and the occasional slap. I took it. I sucked it up, and never hit back.

By this time, I was paralyzed with fear — not so much fear for myself, but fear for my kids. I thought about walking out, but that would mean leaving the kids in the primary care of a raging, flaming psycho. In due course, she began making threats of false allegations of domestic violence stating, "All I have to do is go down to the police station and tell them you hit me." I asked why she would do such a thing and lie in such a manner. Her response was, "To make your life miserable."

I began writing letters to her personal physician and to the county mental health department describing her behavior, anger, rage, and her threats of false allegations of domestic violence. The letters were certified with follow-up certified letters of phone conversations, including cell phone records verifying the calls.

This process started over a year before she obtained a restraining order. I described my wife's pattern of immediate interruption followed by instantaneous intense anger to the doctor and the mental health department. Neither her doctor nor the county mental health department did anything. Even though I begged and pleaded for help and intervention, their response was that they could do nothing.

About the same time, she had a few medical procedures, which she kept quiet from me. When I asked her about it, the anger and rage flew faster than the speed of light. I later discovered that she depleted more than 50K from a special savings account for the kids' college education expenses to get two breast lifts and a tummy tuck.

That was my own fault for not watching the finances better, but there were only so many hours in the day. By that time, sex had stopped a couple of years prior to her cosmetic surgeries, so she wasn't improving her appearance for me. In all honesty, by that time I no longer cared that we weren't being intimate. I had become repulsed at the thought of having sex with that whacko.

About the same time she had her boobs done, she secretly filed for divorce. I did not find out until more than six months later when I discovered a letter from her attorney that she hid from me.

I was in a Catch-22 situation. I was being abused, I knew it, I hated it, but what choice did I have? Do I walk out and leave the kids in the sole custody of a loon, or do I try to endure her lunacy to protect the kids?  I made a conscious decision to stick it out to protect the kids.

By this time, they only had about nine months to go before they graduated high school and left for college. I figured I could take it another nine months. We even talked about divorce at one point. I suggested we wait until the kids graduate and begin divorce proceedings nice and quiet.

She was opposed to this and got angrier by the day. Almost daily, she would open all of the doors to the house and garage door, walk out to the driveway and, in full view of all of the neighbors, would shout and make a scene about how I was abusing her. Her allegations were absurd. By this time, I had barely spoken to her in a year, other than the usual stuff about the kids. I didn't dare utter a sentence in my defense.

One day, she had a complete breakdown. She flew into a rage because I left a dirty skillet in the sink after cooking the kid's breakfast before they went to school. She left for work, burning rubber in the driveway, and came within a few feet of running over a four-year old girl who lived next door, which was witnessed by the girl's mother and me. I apologized to the woman for my wife's behavior. Her unbridled rage and anger reached a point where I sent a fax to the local police department's domestic violence unit asking for help.

To make a long story short, a neighbor and wife of another police officer of the same department (I am retired law enforcement) called my ex to warn her that I was planning to get her committed to a mental institution. On a school night when the kids and I were at a football game, she called the kids and told them to meet her at a local hotel after the game. I came home at 11pm to find everyone gone and called the police. Several hours later, I was told they were at an undisclosed hotel and my kids were okay.

Over the next six days, I had a few conversations with your typical angry, man-hating female domestic violence investigator. She ignored everything I had to say, ignored more than a year's worth of my attempts to get help and intervention, and I subsequently complained to her supervisor for her incompetence, lack of objectivity and professionalism.

In an obvious act of retaliation, she encouraged and facilitated the issuance of a temporary restraining order and committed perjury in court. I later found out the cop told my wife that the restraining order can be used as a "De-facto eviction notice that you can use to kick your husband out of the house." 

My ex bragged about this to over a dozen co-workers, some of who were my friends, including the neighbor cop. Eventually it got back to me.

My wife was now empowered beyond belief. The temporary restraining order was her license to take everything she could get her hands on. She then went full throttle in alienating the kids. I was powerless to do anything about it. I went through three different attorneys. The first two basically took my money and accomplished nothing. The third attorney was more detailed. His primary concern was documenting his billable hours instead of documenting what I was telling him. All three of these "respected law professionals" were useless and I ended up spending over 100K to walk away with nothing.

More catastrophic than anything else was the parental alienation. Having our kids tell me they hated me and wished I were dead was worse than being held captive by the Taliban. I would have rather been held captive by terrorists; at least I could have fought back.

I bounced from dirty motel to dirty motel, stayed on friends' couches and, for a couple of months, lived in my car for the year and a half plus that the divorce dragged on. I subsisted on gas station hot dogs — 2 for 99-cents — while she stayed in the 800K house.

The parental alienation paralyzed me with pain; I couldn't function. Ninety percent of our mutual friends and neighbors didn't want to have anything to do with me. In their minds, they believed I'd done something wrong in order for my wife to be able to get a restraining order against me. I was automatically assumed guilty.

In the end, I walked away with nothing.

Everything I had ever saved or earned in my life was gone. I did achieve some success. First of all, I have since reversed the effects of parental alienation and now enjoy a healthy and loving relationship with our kids who are now young adults. I also learned how to write and submit my own court declarations and petitions. After disproving the lies on my ex's restraining order and proving the man-hating female cop's perjury, I was able to obtain a court order to seal all records of my temporary restraining order, which is a first in my state and a precedent.

I reversed the parental alienation on my own, without any help from counselors or programs. I now live in peace, free from a psycho, and free to enjoy my life with the kids.

In the end, it cost me everything. My story is an example that even when you do things to protect yourself, it often doesn't work in our anti-male family law system. Did I allow myself to be abused? Yes, I did, but it was for a good reason. I stayed to protect the kids.

A good friend later commented that I should be awarded the Congressional Medal of Honor for Fatherhood. I don't know about that. I just know that I love my kids without conditions and I believed it necessary to put myself in harm's way to protect them.

For my psycho ex-wife who may read this someday, I say, FUCK YOU!
In His Own Words is a joint effort between DAHMW, Shrink4Men and AVoiceForMen to help raise awareness about the invisible victims of domestic violence, men. If you would like to submit your story, please follow the guidelines at the end of this article.
DAHMW (Domestic Abuse Helpline for Men and Women)
If you are in an abusive relationship and don't know what to do or where to turn, DAHMW provides a 24-hour free helpline (+1 888 HELPLINE ).
Shrink4Men Counseling, Coaching and Consulting Services
Dr. Tara J. Palmatier, PsyD provides confidential, fee-for-service, counseling, consultation and coaching services to help both men and women work through their relationship issues via telephone and/or Skype chat. Her practice combines practical advice, support, reality testing and goal-oriented outcomes. Please visit the Shrink4Men Services page for professional inquiries.