Whatever your feelings about relationships, there is no doubt that men's lives with women can be both crazy and comical — sometimes both at the same time, sometimes not.
For a thousand arguable reasons, it is our relationship lives where logic often goes out the window and all things limbic have a way of taking over. That is true for both sexes, and it can have not only a profound impact on mental health, but on the lives of the people involved.
The world spends a nauseating amount of time obsessing on women's experience in this area. But, at the risk of sounding cliché, what about the men?
While more people are becoming aware of men's issues, they still suffer neglect.
Responding to that deficit is the aim of a new live Google Hangout with Dr. Tara Palmatier and Paul Elam, "Going Mental," a program about how men experience modern relationships, good, bad or indifferent. The show debuts today, Wednesday, March 19 at 1 PM Pacific, 3 Central and 4 Eastern Time on Shrink4Men and on AVoiceforMen.
The first program will include a brief discussion about the show, followed by a discussion between Paul and Dr. T on the reasons so many men make themselves unnecessarily vulnerable, emotionally and legally, to women; the failure of many men to establish and hold fast to limits with what they will tolerate, and why all of this happens.
We are also going to focus on what can be done about it.
Please feel free to join us as we explore the side of men that most people know about but few discuss. You can watch the show live in the viewer below or at a later time that is more convenient for you.
For those who like to download podcasts to listen to on your commutes or at the gym, you will be able to do so on the Live365 AVoiceforMen Channel.
Shrink4Men Counseling, Coaching and Consulting Services
Dr. Tara J. Palmatier, PsyD provides confidential, fee-for-service, counseling, consultation and coaching services to help both men and women work through their relationship issues via telephone and/or Skype chat. Her practice combines practical advice, support, reality testing and goal-oriented outcomes. Please visit the Shrink4Men Services page for professional inquiries.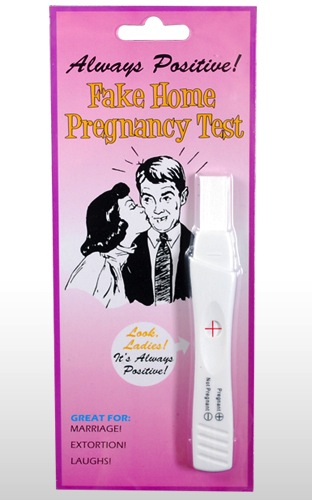 It's day 31 of Domestic Violence Awareness Month for Men and Boys, the invisible victims of domestic violence. If you've been following the In His Own Words series all month, you know just how heartbreaking and gut wrenching these men's stories are. Many of you have undoubtedly found these accounts painful and triggering to read, especially if you or someone you love has had similar experiences.
These men's tales have run the gamut from physical violence to emotional abuse to substance abuse to mental illness to sexual abuse to sociopathy to child abuse to abuse by law enforcement and the family court system. Hopefully, In His Own Words has helped put a human story to men's domestic violence statistics and helped illustrate that domestic violence perpetrated against men and boys by women isn't "funny" (Sharon Osbourne, I'm talking to you) nor does female perpetrated violence occur due to feminist fairy tales like rape culture and patriarchy. Abuse can usually be attributed to the multi-generational transmission of violence and dysfunction.
Today's In His Own Words is a little different, in that we get to hear a manipulative, deceitful, abusive woman get her comeuppance.
The video, Always Be Recording? Better Believe It, is an audio file from Houston's 104.1 FM The Roula & Ryan Show. Roula and Ryan periodically do a "revenge" segment in which they invite listeners to come on the show and confront their tormenter on the air live. Enter Josh and Jen.
Josh dated Jen for 6 months. He broke up with her after her behaviors became increasingly "manipulative, angry, crazy, jealous and psycho." Approximately 2 months later (after Josh began dating another woman), Jen resurfaced claiming she was pregnant — oops!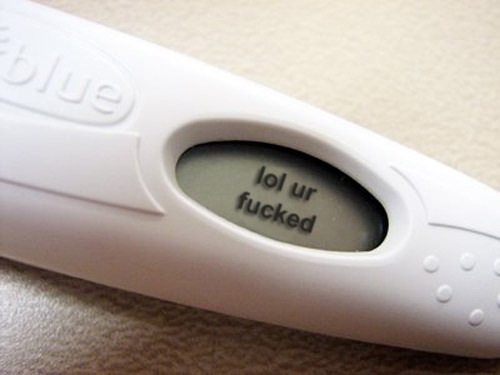 Josh decided to "do the right thing," broke up with his new girlfriend and got back together with Jen. (*Marrying Crazy just because she traps you into fatherhood is not the right thing — retaining an attorney, establishing paternity and securing your parental rights is the right thing). Please play the video below to hear what happened next.
embedded by Embedded Video

YouTube Direkt
As I was listening, I couldn't help but have the following reaction as Josh and Roula held Jen accountable:
embedded by Embedded Video

YouTube Direkt
I mean in a non-sexual way, of course.
The alternate title for this article was How a BPD Says I Love You. Jen lied about being pregnant, having a miscarriage and being forced by Josh to get an abortion in order to destroy his relationship with his next girlfriend. She claimed she did it, "for [us]," because "God wanted her to" and "out of love." In other words, deceit and manipulation are a-okay if it staves off  feelings of "abandonment" and gets her what she wants — regardless of what the person being deceived and manipulated wants and regardless of how the person being deceived and manipulated feels. Sociopathic much?
The typical narcissistic, BPD lack of empathy is evident when Jen asks Josh, "How could you do this to meeee!" Also evident is her complete lack of remorse for her actions. She's not upset because she realizes what she did was wrong, she's upset because her sociopathy was publicly exposed. She's not sorry for what she did; she's sorry she got caught.
There are probably other mental health professionals who think I'm being unprofessional for making moral judgments about Jen's character. These "professionals" would probably be quick to rationalize and excuse her behavior, chalking it up to a fear of abandonment or childhood abuse, the poor, poor dear.
Pffft.
Jen's actions are wrong. She shows herself to be morally bankrupt. If she's ever going to become a decent human being, that's where her therapeutic work needs to begin. Jen very well may have suffered abuse as a child, but she is no longer a child. She is an adult and she is accountable for her behavior as an adult. Jen needs to experience shame for her shameless behavior.
Sadly, Jen's behavior is not uncommon. It happens all the time. Ryan and Roula claim they've received texts from other male listeners who were also lied to by other equally desperate, unscrupulous, self-centered, selfish, crazy assholes. There are a couple of high points in this segment; one being when Jen thinks Josh is going to propose to her. The other being when Roula, the female radio host, blasts Jen and gives her an accountability smackdown, which brings me to my next point.
Women need to start holding other women accountable for this kind of crap.
There seems to be some kind of unspoken pact amongst a great many women, "Thou shalt not speak out against thy fellow woman, no matter how batshit crazy, amoral or sociopathic she may be." Think I'm exaggerating? Think again.
A few months ago, someone shared an article I wrote, "Accidental" Pregnancies, Entrapment and Children as Weapons on CafeMom.com. One of the main points I make in this piece is that self-respecting, psychologically healthy woman do not force or trick men into fatherhood. This shouldn't be a provocative or inflammatory statement, right? It should be blindingly obvious, shouldn't it?
Wrong.
The majority of CafeMom commentators were outraged. Actually, the comments would be a laugh riot if the insights into these women's belief systems weren't so frightening. One woman condemned me for not "sticking with my own kind," as if we're living under some man-woman apartheid. Another woman hypothesized that I'm really Paul Elam masquerading as a woman (Surprise!)
I am not bothered by the attacks on my character, the accusations of misogyny or the questions about my very existence. What bothers me the most is the high percentage of women who think lying about being on birth control and trapping a man with an unwanted pregnancy is a perfectly acceptable thing to do. If you can stomach it, I encourage you to "peer behind the veil." It will give you a sampling of how a lot of women view this matter and, frankly, it's fucking disturbing. You can read the comments here.
One woman became so unhinged by the idea that's it's not okay to lie about birth control that she started another forum thread, Just "Who" or "What" is Dr. Tara J. Palmatier. She writes:
Okay, ladies, this is a spin-off of Future Shock's post about women entrapping men by getting pregnant.

I wanted to know WHY this supposed "woman" shrink was so one-sided against women— SURELY, a Wiki post somewhere existed that would explain why. I have found some images that are supposed to be her, but cannot be sure…

I propose that this "woman" is a fake.At least with Ann Coulter, you know she WAS born… This entity, well, do a little searching with Google, Bing, etc., and let me know if you find any REAL info other than blogs or articles purported to be written by her..

Here is an example of her "work". I did not slog through all of the videos, but the ones I watched were enough to tell me I didn't want to waste my time watching women hating on women… WHERE did they get these women? PAY THEM???
Nutbag.
Think the CafeMomsters are just a small subset of whacky stay-at-home-moms? Think again.
ABC's 20/20 (remember them?) periodically does a segment with John Quinones called What Would You Do? They did one not too long ago called, He's Not the Father, Would You Tell?
embedded by Embedded Video

YouTube Direkt
Not one single woman told the male paternity fraud victim he was being duped. Not one. Not even the women who acknowledged that lying about the paternity of the baby was wrong in the post-interviews.
What does all of this have to do with raising awareness for male victims of domestic violence?
More women (and let's not conflate women and feminists) need to start speaking out against female batterers, paternity fraudsters, fraudulent restraining order abusers, parental alienators, able-bodied adult women who are capable of working but jack their exes courtesy of the state, entitled princesses, female teachers who screw their students, and false rape accusers, etc., etc. If you speak out when men behave in a similar fashion, you are a hypocrite if you don't speak out against women who do the same.
Evil flourishes when good men and women do nothing.
To this end, I will announce the In Her Own Words series in the coming days. We want to hear from women whose husbands, sons, fathers, brothers, grandsons, nephews and male friends have been abused and/or victimized by a woman and/or by proxy at the behest of a woman. Domestic violence is not a gender issue. It hurts all of us, either directly or collaterally.
Thank you to all the fine men who shared their stories this month. I appreciate your willingness to make the time to do this. I know that dredging up these experiences was painful for many of you and admire your courage for doing so. We want to keep hearing from you and continue In His Own Words as a regular feature on both AVoiceForMen and Shrink4Men, which I will also address in the forthcoming announcement.
Thanks again.
In His Own Words is a joint effort between DAHMW, Shrink4Men and AVoiceForMen to help raise awareness about the invisible victims of domestic violence, men. If you would like to submit your story, please follow the guidelines at the end of this article.
DAHMW (Domestic Abuse Helpline for Men and Women)
If you are in an abusive relationship and don't know what to do or where to turn, DAHMW provides a 24-hour free helpline (+1 888 HELPLINE ).
Shrink4Men Counseling, Coaching and Consulting Services
Dr. Tara J. Palmatier, PsyD provides confidential, fee-for-service, counseling, consultation and coaching services to help both men and women work through their relationship issues via telephone and/or Skype chat. Her practice combines practical advice, support, reality testing and goal-oriented outcomes. Please visit the Shrink4Men Services page for professional inquiries.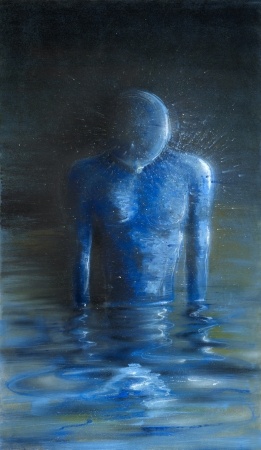 It's day 30 of Domestic Violence Awareness Month for Men and Boys, the invisible victims of domestic violence. "TI85″ reflects upon his marriage, his behavior and his soon-to-be ex's behavior as he begins the divorce process. He experienced several kinds of abuse while married, including gaslighting, emotional abuse, physical abuse, jealousy, rage, passive aggression, blame shifting and others.
Self-Reflections at the End of an Abusive Marriage

I am getting divorced. Looking back on my marriage, I wonder are there warning signs we can observe? Are we capable of observing them?

My marriage was more work than I ever thought it would be, and I can't tell if I should have seen this coming. Before we were married, she was uniformly cheerful and happy. After we were married, her cheerfulness waned — at least at home. At work or otherwise in public, she maintained the same outward happiness that originally attracted me to her. But when we would get home, it was apparent that she was bottling some frustrations. Our time alone was characterized by emotional meltdowns, usually over things that would otherwise be completely insignificant.

In my weariness from observing her put on a happy face for the outside world and then consuming most of our private time lamenting things (or expressing ugly anger towards people), I once asked her, "Why are you crying about that?" I asked this in what could rightfully be characterized in a not-so-supportive way.

Ever since, there has been a lot of anger thrown in my direction, all about little stuff, incessant nagging and infrequent sex (not none, but can-count-on-one-hand-in-a-year). This would lead to fights, something  she "never thought would happen in her marriage." My behavior would revert to the worst aspects of my personality — including the yelling and name-calling that I grew up with. When we discussed that anger (alone or in counseling), from her perspective, mine was simply wrong and must stop, but hers was justified because she had lost trust in me.

Over the years, I have noticed the following things about my wife:

1. The need for praise. My wife has LOTS of friends. None of whom she sees on a daily or even weekly basis or live anywhere near us. They all love her . . . for that time they spent together in college (more than 15 years ago). She is a prosecuting attorney who focuses on victim-crimes, and she is very good at her job. She loves to repeat stories of the praise heaped upon her by judges, colleagues, opponents, supervisors, etc. She is very, very nice to people and has carefully cultivated her personality so that even causal acquaintances are fascinated by her and drawn to her.

That said, in the confines of our home, she was absolutely vicious in her criticism of certain people. Her grudges against people are deep and the things she will say about these people (only to me, I think) were rather disturbing. She hates. I didn't see this until we had been married for a couple of years. I'm personally pessimistic about things, but in a practical way. I don't actually hate anyone, not even my wife. Imagining holding on to the kind of hate I saw my wife display privately was very upsetting to me.

There is a small group of people who criticized my wife after witnessing small glimpses of her bad behavior. She either let these people go as friends (including people who she were  very good friends with for more than 10 years), or suffered them at family holidays (because they are my relatives). There is a third group of people who have seen her bad behavior, too. These people are her immediate family.

They don't discuss any of this with her. Her mother exhibits the same behavior, as does her grandmother. The bad behaviors are discussed in hushed voices and acknowledged with askance glances, but nobody actually approaches any of these three about their behavior. Strangely, my wife will be critical of her mother's behavior, her mother critical of the grandmother's behavior, the grandmother of my wife's behavior, etc. But nobody ever addresses the person acting badly. Ever. It's like they are afraid.

2. Correlating her job and my alleged responsibility for her emotional well-being. I've heard my wife complain that she can't understand why I argued with her at home, for example, about how I was not cleaning something "the right way," because I told her that I admire and support her career choices. It made no sense to me or anyone else I've asked, but it apparently made sense to her.

3. She is always right. After years of experience, all I can say is, yes, she actually believes this. I'm firmly in the camp that this makes her somewhat unbalanced. They were right in kindergarten — nobody's perfect. Don't believe anyone who tells you otherwise.

Therapists suggested  she needs to believe that she is always right because it's a coping mechanism for some unknown early childhood trauma. That may be true. But my wife was not the least bit curious about digging through the alleged defense mechanism to get to the trauma at her soft gooey center. So I was married to the defense mechanism who thinks that she's right all the time. So, really,it became a question for me about whether I was ever going to married to the person I thought was my wife, rather than this alleged defense mechanism. Like I said, I'm getting divorced.

4. Good time cycles. I went to counseling (marriage and individual), grew my backbone back, and started voicing my opinion about my own wants. It quickly became a simple numbers game. The frequency of our minor disagreements about things like which movie to see increased, and since I was not automatically capitulating, friction increased. The Good Times quickly dropped to zero.

5. Transactional. My soon-to-be ex viewed our relationship in a very transactional way. She also frequently mentioned how, as she was growing up, she intentionally copied her father's skill at salesmanship, and how she combined that skill set with a careful and conscious adherence to her mother's advice to "always kill them with kindness."

It all sounds so harmless on the front end, at least to people like me. And, if one was going to be killed, what better way than by kindness?

But then you get to the back end — the place in a marriage where, on whatever small issue, neither person is going to get the precise outcome he or she wants. I had been *told* that these are the places for compromise. I had been *raised* to see that one person expresses a desire and the other acquiesces as he disassociates himself from whatever independent desire he may have held. Of course, I wasn't around for the early years of my parents' marriage, the years when friction may have occurred, the years before the pattern was set. I also failed to fully appreciate that my in-laws' relationship was, from my perspective, vicious. Not overtly, but passively. Being around them remains one of the most uncomfortable feelings I have experienced.

So, in my own marriage, my wife and I mapped out our first areas of compromise by my wife expressing her preference for things, and me agreeing to it. I learned my role so well that, in those early days, I always thought each little thing wouldn't be a big deal. I always assumed that, eventually, there would be some reciprocity. I would want something, and she would agree even though she didn't necessarily agree.

But that didn't happen.

It took a couple of years for me to recognize that my marital happiness was within my control, just as long as I could choke down my disagreement with a multitude of little, petty things. Everything would be fine if I expressed agreement to her desires, even if I did not agree. Nothing was fine if I expressed disagreement.

During those early years together, I was only intuiting the problem with this arrangement, and then I was acting out on that feeling. In those instances where I expressed my disagreement, it was typically met with passive aggression, and we would begin to argue and fight. In those arguments, we would each run through our full arsenals of persuasive techniques. Hers is a variety of passive-aggressive techniques that eventually evolves into a cross-examination against the transcript she prepares, in real-time, in her mind. I would engage in that for a while, but I would always end up shouting, which is how we resolved things in my household growing up.

We would exhaust each other, both figuratively and literally. Hostilities would cease when I submitted to her wishes about whatever inane, pedestrian thing it was that we were arguing about in the first place. For years, I defined the end of our arguments as the point when I would offer an apology, always for my shouting — that was the thing she (rightly) took issue with. But, now, I suspect that my thinking was incorrect.

She never offered her own apologies, nor would she reciprocate after I offered mine. She also never accepted any of my apologies. Rather, her approach was to claim the need for time to process her feelings. Now that things are over, I can also say that she never let me know when that process concluded. Honestly, and even though it is a strong word — never. It seems to me that, for her, reconciliation was not a factor. My apologies meant nothing. I doubt that she even heard them.

In my experience, my wife can control herself, but only when she wants to. Her desire for self-control seems to exist only as a means to an end; that is, if she wants something. And, in that regard, part of controlling herself included letting herself loose on me at appropriate times. She only seems to lose complete control at the moment when it becomes clear that her sales pitch is not going to get her what she wants. Then it's just all-out war.

Throughout all of this, she is not even negotiating. She is selling. Compromise is just not in her vocabulary.

6. Rage when she doesn't get her way. Towards the end, I stopped shouting. This, amazingly, seemed to cause her to shout. I pointed this out, but she had an argument for that,"You taught me how to do it." The first time she did that, I told her it was wonderful that she had only recently picked up the habit — because that meant she should be able to kick it in no time at all. After all, I was raised to be a shouter, and with just 6-8 months of work I had gotten it under control. I thought that was the end of her shouting. It was for that evening.

But it wasn't the end of her shouting.

The second time I heard her tell me that I taught her to shout, I just stopped arguing with her. About everything. If I disagreed with something she wanted, I told her so. When she started in with whatever fighting technique she wanted to employ, I just calmly insisted that we needed to find a compromise. This invariably pushed her alarm button, and the raised voice and shouting would begin. When that happened, I calmly told her that we could discuss it when she could stop shouting, or being rude, or calling names (or all of the above). This invariably pushed her nuclear button. Then I would walk away. This invariably pushed her global-thermonuclear-war button.

For a while, I was confused about how doing what I was asked to do (stop shouting) could make things worse. I focused on the behavior, and quickly found that (a) I gained a better understanding of her objection to being shouted at; and (b) I won't put up with that crap. So it only took a couple of months for me to ask for a divorce.

7. Blame shifting and abdication of personal responsibility. It wasn't until very recently — and in no small part because of the Shrink4Men website — that I noticed in our arguments in the waning days of our marriage, we never came to an agreement on the things we were disagreeing about. Or, to state it more precisely in terms of our original relationship dynamic, I didn't cave.

That's when things started to get really bizarre. I recall her mentioning at one point, with a small degree of self-awareness, that I needed to understand that I had established a pattern of acquiescing to her wishes, and therefore shared in the responsibility for her emotional outbursts now that I was changing the dynamic. Again, she had a chastened tone when she said this. But she still said it, and she stood by it.

She followed it up with a comment about how, when we were starting out, she had told me that she had trust issues (she did tell me that, and it was obvious), and that she didn't really trust me (she actually told me the opposite of that). Recently, she equated my request for a divorce with "[my] evasion of the consequences of my deplorable behavior." In other words, she has decided that I am solely responsible for the unworkable state of our marriage, and therefore I am honor bound to refrain from asking for a divorce. This all seems nuts to me, but I digress.

8. Jealousy. I was regularly accused of having affairs with co-workers. This could not have been further from the truth. She freely admitted that her accusations were baseless, and were prompted by her own irrational jealousy. I asked her to stop. She shifted to making jokes about it. I told her they weren't funny, and asked her to stop. She did not stop. We would fight about this. I eventually decided that I don't need to put up with this.

9. Gaslighting. My wife has pushed me and punched me. Not often, but it has happened. I was never in any physical danger — she is smaller than me, and my head was cooler than hers when she was doing this.

But here's the thing that is odd — she denied that these things ever happened. She is very emphatic in her denials. If I ever brought up these events (either in private or in counseling), her reaction was uniformly one of two things: (a) overly sarcastic and condescending ridicule, "Come on . . . you KNOW that's not what happened!"; or (b) violent shouting, "I would never! And I can't believe I'm married to someone who would accuse me of that!"

What is even stranger is that, normally, she presents a very calm, even, cheerful demeanor to the outside world. I have come to recognize this as a protective mechanism she has developed to keep others at a sufficiently safe distance and simultaneously give them reason to praise her, which is something she very much enjoys, and seems to need. However, she was incapable of doing anything but acting in an obviously rude manner or simply flying off the handle when I brought this up.

Oh, and I only brought it up to the counselor, and then by expressing my sincere concern that this type of behavior was dangerous — notwithstanding my statement above about not being in any serious physical danger, what if I did react? I was scared to death of possibly facing a criminal record because my wife came at me. My wife literally laughed this off. The counselor acknowledged that this was something to be worried about, but didn't go very far beyond that (there were tons of other issues to deal with).

I know this stuff happened. I get the impression that my wife was trying to make me think that it didn't.

10. Profligate spending. Before we married, my wife lived beyond her means, but told herself (somewhat reasonably) that she was doing good, low-paying work in a high-cost area at the beginning of her career, and she'd pay it off later. She got the better-paying job in a lower-cost area when we got married. Extravagances weren't many, but $400 purses became a regular item on the Christmas list.

All of her friends' children started getting regular gifts in the mail, because children like getting stuff in the mail. We had a budget, but agreeing on it was like pulling teeth, with my first attempt at discussing my need to live within my means quickly breaking-down to a fight about whether I actually loved her or not. We eventually compromised, but it wasn't pleasant getting there. And, somehow, we always ended up spending the same amount over our budget each month. This didn't put us further in debt, but it did ultimately delay us from getting into the black by almost a year.

While this was going on, I said almost nothing about it, which was my error. Because, when I did try to say something, I'd see flashes of that first fight when she found a way to steer the discussion from, "Husband really does not want to live in debt, especially when we don't have to," to "Husband doesn't emotionally support Wife, because he's not being sensitive enough about her bad feelings about her massive debt." Or, "Husband is so unhappy with himself that he doesn't know that it's OK to treat yourself sometimes, and he's not frugal, he's cheap, and this is something that is wrong with him."

I swallowed my own discontent, and pressure built. Money that I used to save or spend on my hobbies was consumed with household expenses such as makeup, boutique wrapping paper, nicely decorated tissue boxes, $6/gallon organic milk, etc. She would ask if each nickel ($5) and dime ($10) item was ok to buy with household funds (as opposed to our own allowances), and I'd always agree because disagreeing usually resulted in some sort of pouting, withholding, etc. At home, I was either (a) a grumbly jerk, or (b) emotionally inconsistent and unpredictable. But I didn't realize this until I had been this way for quite some time.

We have been apart for a few months now, and I'm cooled off a little. But I'd be lying if I said I wasn't still blaming her (partially) for the pressure and frustration that I felt. But now the pressure is gone (we split up our finances), and, somehow, I'm saving more than I was when we were together, and I'm even paying proportionally more rent than I used to.

Oh, and I also saw her bank summary. She's already got more on the credit cards than she has in the bank. I know it's childish, but sometimes, when I'm spending a full Saturday on the golf course (and I'm not at a farmer's market), I think about that.
In His Own Words is a joint effort between DAHMW, Shrink4Men and AVoiceForMen to help raise awareness about the invisible victims of domestic violence, men. If you would like to submit your story, please follow the guidelines at the end of this article.
DAHMW (Domestic Abuse Helpline for Men and Women)
If you are in an abusive relationship and don't know what to do or where to turn, DAHMW provides a 24-hour free helpline (+1 888 HELPLINE ).
Shrink4Men Counseling, Coaching and Consulting Services
Dr. Tara J. Palmatier, PsyD provides confidential, fee-for-service, counseling, consultation and coaching services to help both men and women work through their relationship issues via telephone and/or Skype chat. Her practice combines practical advice, support, reality testing and goal-oriented outcomes. Please visit the Shrink4Men Services page for professional inquiries.
It's day 29 of Domestic Violence Awareness Month for men and boys, the invisible victims of domestic violence. "Christopher" is married to an abusive alcoholic woman whom he suspects has borderline personality disorder.
Christopher, my advice to you is stop trying to protect and help her, and focus on protecting and helping yourself instead. Otherwise, she is likely to drag you down with her. You are very fortunate that the police believed you this time. They may not believe you the next time and there is almost always a next time with this type of abusive personality. Seriously, if you have no minor children with her, it's time to GTFO.
I thought I could help an obviously troubled and deserving woman, but was blind to the difficulties my wife is presenting with her emotional life. I finally called the British Police who have been very helpful and have cautioned my wife about her violent behavior. I am leaving the relationship as I now realise I cannot help her with her probable BPD difficulties. Her preoccupations with issues of abuse and control are simply fear inducing.

Since our marriage, there have been a series of bizarre, impulsive and aggressive acts by "J" that have increasingly alarmed and concerned me. J has punched in the face for no reason when she is drunk. She also engages in other impulsive and aggressive behaviour. She called the police to accuse me of domestic violence in May 2012 only to retract it and admit I had done nothing upon their arrival.

In September 2012, J attacked me whilst was sleeping at 3am on a Sunday night before work. I was awakened by blows to my head, and J painfully grabbing and squeezing my testicles. This assault came completely out of the blue. J was drunk at the time, having stayed up drinking 3 bottles of wine that evening.

J pinned me against a shop front whilst I tried to walk her home early one Saturday evening. She punched me 7 times in the face and would not come home. She has also punched and kicked me in the street on other occasions when she is drunk and does not want to return home.

There have been various verbally abusive incidents over the years and threats to call the police to have me evicted or to change the locks and never let me back in the house. She has told many people, including our close friends, that she has the " bruises" to prove she's married to me. She has refused to answer requests regarding why she would say such spiteful untruths to my friends and our mutual friends who like both of us.

J has committed other sundry disturbing behaviours. She has asked to be taken to the train station in the middle of the night when we stay in hotels, actually packing her bags and going to the hotel foyer. She has suddenly run out of restaurants for no discernible reason. She has thrown friends out of our house on the coldest night of the year, necessitating they find other accommodations.

On June 6th 2013, we were to meet for a quick after work drink. After she was 20 minutes late, I rang her phone. She did not answer. I went to look for her and found her standing in the street kissing another man and being held by him. She was very drunk and wide-eyed. She claimed he was a long lost friend and that he had been away for a couple of years.

She later admitted this was a lie. She had been drinking in a local pub. He picked her up on the street and suggested they go drinking. She followed him. This was at 3pm in the afternoon on a work day. She became abusive to me, drunkenly told me it was ok, he had a family and they had not had sex. I left and drove home.

Once home, I became very panicked when it crossed my mind that this may not be the effects of alcohol, but a possible date rape drug. I went back and found her in the town centre with the same man standing by a bus stop. She became abusive again and then started to walk home. At home, she carried on drinking — refusing to talk about it and being very abusive.

She blamed the event on me, accusing me of being controlling and emotionally abusive. I caught her later that night having an extended conversation with him. She has subsequently changed the lock on her phone. She will not discuss the situation.

About 3 weeks prior, I noticed a change in her mood at home. I seemed to be filling notable silences with support and quips. I became more and more conscious of having to be there for her. She lost an ability to be affectionate and was noticeably quiet and withdrawn. She looked depressed and torn over some issue. She was made redundant in January by a major bank, but was about to begin a new care job she had always wanted.

Previously, I discovered a significant clinical history of physical, sexual and emotional abuse, including an unreported rape by an older man when she was 22. Her relationship with her mother is torturous and ambivalent. She has a history of using alcohol. She was drinking an average of 5 large glasses of wine every day, until I requested that she stop when I became alarmed by her subsequent aggressive mood swings.

After 4 or 5 glasses of wine, she undergoes a change and rages, runs off, lashes out and refuses to move, refuses to come home and commits physical assaults. It can take up to 12 hours for her mood to swing back again to that of a normal, calm and reasoned person. She never talks about these incidents, but rather talks over me when I try to have a reasonable discussion about them after they occur. She will not go to see a doctor with me. I am blamed for everything all the time.

I have become increasingly affected by her behaviour since the man in the street incident. I feel dumbfounded and very alone. She is now saying our marriage is over, and being very cruel about it. Requests by me to talk are met with sadistic, cold responses.

On 2nd September 2013, I was cooking when J appeared in the doorway carrying a pizza. She was drunk and immediately became verbally abusive and physical by using her body to push me into the work spaces whilst telling me I was " horrible" and that she hated me. She told me I was fat, ugly, bald and useless. She pinched the fat on my stomach whilst repeating her words.

She is quite forceful and strong when in a state of animation and very intent to make it a physical and and verbal episode. I am very careful at these times to remain clam and deadpan, trying to say as little as possible and gently steer her away with validating statements.

After her assault in the kitchen, I walked into the front room to eat using a tray. J followed and tried to push the tray on to the sofa. I steadied the tray to protect the food and avoid a mess. J then sat on my thighs and pinned me down on the sofa with her body weight. She proceeded to spit abuse at me in a very angry and alarming fashion.

She kept saying I was fat, bald, ugly and useless. She said she used to love me, but I had let her down, was just like all the other  men and that she hated me. She was very animated and had a red countenance. Her face was contorted and her eyes looked crazed. Her pupils were wide, probably from the alcohol, but she was really very frightening to behold.

I got up and took the plate to try to eat on the other sofa. She hit the plate and it fell on the ground. She pushed me back on the sofa and sat on my thighs again, screaming at me to pick up the plate. She picked up the fallen food of sausages and red sauce and started smearing it across my face whilst continuing to taunt me about being fat and ugly, simultaneously pinching my stomach.

The food went into my mouth, up my nose and over my shirt. She got up and shouted at me to pick up the remnants of the plate. I was really quite scared about J's behaviour and demeanour. She then pinned me on the other sofa and started to taunt me sexually, saying in a strange, sing-song tone that she knew I wanted her, really wanted her, but could not have her and, indeed, would never have her again even if she wanted me. At this point I could no longer deny that J has profound mental health issues. This was the most alarming and disturbing incident I have experienced with J thus far.

I believed I was in the middle of a psychotic episode and feared for my safety. I was finally able to remove myself from her and went to the bedroom. J presented with a very aggressive and alarming state of mind. She followed me to the stairs and continued to taunt me, stating, "Who shall I call tonight? The police or social services? They always believe the woman!"

By this time, I was more afraid of J than the police. I told her I wanted the police in the house immediately. I was very scared by her actions. She ignored my request to call the police.

Then, one of my step daughter's' s friends unexpectedly came to the house to pick up a bag she left there a few nights before. J was surprised, looked at her and said, "Look at him" and motioned to me as if nothing was wrong. I told her her I was very alarmed and was going to call the police. The girl got her bag and left. J had her finger poised over the police button and said she would call and tell them all about me.

I called her bluff and told her to call. She called the police and started talking to someone. I said I needed to speak to them as I wanted them here immediately for my safety. She would not let me speak to them and hung up. I told her the police would come any way as the phone number would be traced to our house and they are duty bound to attend.

I then took the phone, rang the police back and asked, as a matter of urgency, that they attend us as I was very alarmed and had been advised by the Colchester mental health team to call the police should J's behaviour ever scare or worry me. I told the police I feared for my safety.

I related the evening's events to a PC and told them a little of our previous history. I also told them I believe that J is suffering form borderline personality disorder and that her alcohol use is only part of the real problem. They asked if I wanted J arrested that night, but I declined as I truly believe the best way forward is for J to have a clinical diagnosis and treatment for BPD.
I hope not pressing charges doesn't end up costing Christopher his freedom or his life. Just because a person has BPD doesn't mean they should be exempt from facing consequences for their criminal behavior. Fellas, if she commits a crime, do your level best to have her arrested. She can get "treatment" after she's released from jail. You are not, I repeat NOT, helping a BPD or any abusive asshole, by protecting them from the natural consequences of their behavior. All you are doing is enabling them to abuse you some more. What's more, BPDs often bite the hands that help them. If you have the option to have them arrested, check your chivalry and do it!
In His Own Words is a joint effort between DAHMW, Shrink4Men and AVoiceForMen to help raise awareness about the invisible victims of domestic violence, men. If you would like to submit your story, please follow the guidelines at the end of this article.
DAHMW (Domestic Abuse Helpline for Men and Women)
If you are in an abusive relationship and don't know what to do or where to turn, DAHMW provides a 24-hour free helpline (+1 888 HELPLINE ).
Shrink4Men Counseling, Coaching and Consulting Services
Dr. Tara J. Palmatier, PsyD provides confidential, fee-for-service, counseling, consultation and coaching services to help both men and women work through their relationship issues via telephone and/or Skype chat. Her practice combines practical advice, support, reality testing and goal-oriented outcomes. Please visit the Shrink4Men Services page for professional inquiries.
It's day 28 of Domestic Violence Awareness Month for Men and Boys, the invisible victims of domestic violence. Like many men featured in the In His Own Words series, "Jimbeaux" fell in love with and married a woman with Borderline Personality disorder.
She abused him and their son. She made false allegations. She tried to alienate their son from him. When the son was finally able to tell the judge that he wanted to live with his father and his reasons for doing so, BPD mom rejected the boy in retaliation and embarked upon a costly legal campaign undoubtedly fueled by borderline rage.
While Jimbeaux and his son were able to get away from their abuser, they paid a price. Jimbeaux is in debt thanks to a corrupt family court system that time and again enables and empowers malicious, abusive women bent on destruction. His son suffers the scars of having a BPD mom, as do most children left in the sole care of a BPD parent for any significant period of time.
Just Another BPD Mom

I have been following the In His Own Series and have also experienced similar problems and situations with my ex. A few years back, I learned about a mental disorder called Borderline Personality Disorder. My ex could have been the poster child for BPD.

It was frightening, confusing, and eventually devastating to my life. I, too, lost almost everything… the house I paid for, custody of our son, friendships, my church fellowship, and so much of my income that I literally went tens of thousands of dollars in debt just to keep up with child support – while working full time, making good money, and living very frugally. In all the years my ex had custody, I remained calm (for the most part) and reasonable in discussions with her, even when she acted erratically and treated me with cruelty and disdain.

She cancelled doctor's appointments for our son (including mental health counseling when he was angry, depressed, acting out, and failing school), threatened to have me thrown in jail, falsely accused me of physical abuse, and called friends and family in an attempt to convince them that I was pure evil.

In her heart, she believed it – she truly believed that I made the devil look good in comparison. That's all part of the disorder (black and white thinking, or "splitting" someone). Fortunately, most of my friends and family knew me well enough to completely dismiss her accusations.

Throughout this ordeal, I made our son a priority. I never missed a school event, sports practice, or ballgame. For years I went to his school once a week and read books to his class and ate lunch with him (until he reached high school, at which time he was embarrassed to be seen with me, as is typical for kids that age). I had extended weekends with him (Thursday after school until Monday morning) every other weekend, and only missed one weekend in 15 years.

I was a stabilizing influence for our son, as was (and is) my current wife, whom I met seven years after the divorce. My son felt more comfortable at our house than at my ex's, and frequently said so. When things deteriorated at her house, including emotional and physical abuse, our son signed an election form indicating he wanted to live with us. This was after the police had to be called to her house on several occasions.

My ex and I had been to court numerous times, almost once a year, as I was forced to enlist the court's aid in protecting my paternal rights and to enforce the various stipulations in our divorce papers. When our son told his mom he'd signed the form, her response was, "I'm not going to fight your dad over this. Go ahead and move out soon. I'll see you a couple of times a year at holidays. I'm moving away." Despite that declaration, she did fight me in court, saying such ludicrous things that the judge didn't hesitate to transfer custody to me (after having a private chat with our then 15-year old son).

Once our son moved in, he immediately distanced himself from his mom. In the past 16 months, he's spent two nights with her – and those didn't go well. He immediately began to improve, getting good grades and slowly letting go of his anger issues, his belief that he was a "fuck-up", and his depression lifted.

He sees his mom occasionally, usually just for dinner, and even then many times things don't go well, as she attempts to lay a guilt complex on him or she begins to bad-mouth me. He won't tolerate either of those things and does not back down from her. He knows that I will always be there for him, he knows how much I love him, and he respects me as much as any 17-year old can respect his father.

On the other hand, between the child support debt and the seemingly endless litigation, I'm horrendously in debt – well over $50k – and my financial future looks bleak. I have no retirement, no savings, and will soon be 55. I have no regrets about the course of action I had to take, but like many of the other men featured in the In His Own Words series, I now recognize that I ignored all the red flags I saw in our relationship, and I know that had I not married her, my life would be (financially at least) much better.

Getting involved with her was the worst decision I ever made, and the second worse decision was not spending every dime to get full custody of him from the beginning. He's been damaged, I've been damaged, and even my current wife is suffering because of my bad decisions. I have many regrets I'm haunted by, but I take much solace in knowing that I showed my true character by fighting for our son and by doing everything I knew to do to be the best father I could be. It's a privilege to be his father – even though he drives me effing crazy with his 17-year old self-absorption and his habits around the house.
In His Own Words is a joint effort between DAHMW, Shrink4Men and AVoiceForMen to help raise awareness about the invisible victims of domestic violence, men. If you would like to submit your story, please follow the guidelines at the end of this article.
DAHMW (Domestic Abuse Helpline for Men and Women)
If you are in an abusive relationship and don't know what to do or where to turn, DAHMW provides a 24-hour free helpline (+1 888 HELPLINE ).
Shrink4Men Counseling, Coaching and Consulting Services
Dr. Tara J. Palmatier, PsyD provides confidential, fee-for-service, counseling, consultation and coaching services to help both men and women work through their relationship issues via telephone and/or Skype chat. Her practice combines practical advice, support, reality testing and goal-oriented outcomes. Please visit the Shrink4Men Services page for professional inquiries.